ADR Standard Aluminum fuel tanker trailer 42M3
Aluminum 5083, EMCO API valve, Air suspension, BPW axle,Hankook tire, ALCOA reel
GENERAL:
The tank trailer is designed for stevedoring and transporting fuel. Working pressure is 75psi,
testing pressure is 1.5 times of working pressure.
Transport medium:
Fuel with density between 0.74KG/L--0.87KG/L
Dimension(mm):
External(length x width x height)(mm): 11400x2480x1910mm
This tank`s size can be put in container which size is 12000x2440x2900mm(40HQ container)
Fifth Wheel Height(unload):
King pin height: 13000mm
King Pin Setting (kingpin to front end): 10500mm
Wheel Distance (king pin to second axle): 73700mm
Axle space: 1360mm
Landing Gear location (from the king pin): 2300mm

Weight(KG):
Tare weight(tolerance 3%) 6700KG
Maximum payload(light fuel for planes): 30.240KG
Maximum Gross weight: 36.940KG
Maximum Kingpin Payload(distributed payload): 11500KG
Maximum Axle Payload(distributed payload): 15440KG
Tank Body:
Capacity: 42m3 vapor volume
Compartments: single compartment
Shape of tank: cylinder; variable cross-section,
Tank material: aluminum alloy 5454 conforming ADR, minimum shell thickness 6 mm.
Dish ends and bulkhead: aluminum alloy 5454 conforming ADR, minimum shell thickness 6 mm.
Baffle Material: aluminum alloy 5454 conforming ADR, minimum shell thickness 6 mm.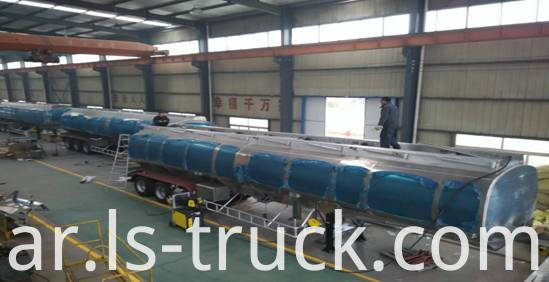 Tank Accessories and fittings:
Manhole:
Two 20" diameter manholes with 20" EMCO manhole cover, 10" fill/vent, pressure vacuum vent and emergency vent included in manhole assembly. Protecting cover for manhole is provided.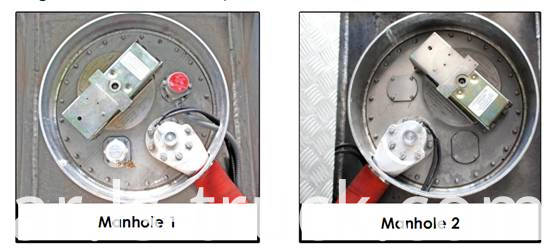 Discharge System :
Bottom loading & gravity discharge system:
1. Foot Valve: two 4" [EMCO" pneumatic foot valve on the bottom of the tanker. One is in the front/middle of tank; the other is at the rear of tank.
2. 4''aluminum alloy pipe line, outlet located at the middle of tank, right, with sight glass.
3. Two 4" [EMCO" API adapter with aluminum dust cap on the right side of tanker (Horizontal installation).
4. The API adapters are to be fitted at a height of between 705mm and 850mm.
5. All outlets are in the aluminum alloy box.
6. Outlets box equipped with sliding door and sealing opening.
7. Trailer brake to be applied when bottom loading valves are on operation

Vapor Recovery System:
1. Two conforming API RP1004.
2. 3" aluminum alloy pipe line from the first manhole to the middle bottom of the tank.
3. One [EMCO" vapor recovery adaptor Installed at the middle
bottom of the tank.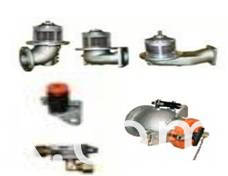 Overfill Protect System:
[DIXON" 5 wire optic overfill prevent system conforming API
RP1004
One 5 wire optic probe installed to manhole cover.
One 6 pin, 3J slot socket to be installed near vapor recovery adapter.
Dip Gauge :
Dip gauge with scale relevant to the volume. Dip gauge are covered and protected to avoid theft. Yangzhou bureau of weights and measures standard.
Under 70%: No measurement
70%-85%: Measure for each 300L
85%-100%: Measure for each 100L
100% capacity: 42,000L.
Axle & Suspension:
BPW 9t drum brake axle with air suspension, Tri-axle, the front axle can be lift. Auto slack adjuster.
Tire & Rim:
Tire: 385/65 R 22.5x7. HANKOOK TH22. (selection fitting)
Rim: 11.75R22.5x7, ALCOA. (selection fitting)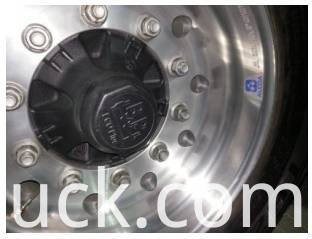 Braking System:
`WABCO` twin lines air brake system, with 4S/2M ABS.
`HALDEX` 30/30 type brake chambers on rear axle,
30 type on front two axles. Air tank and tubes are made in China.
Landing Gear:
[JOST" two speed with sand shoe, model: A400.
King Pin:
[JOST" 2 inches diameter, bolt-on, model: KZ1010.
Painting:
Aluminum surface no painting, shiny finish, steel surface silver gray paint.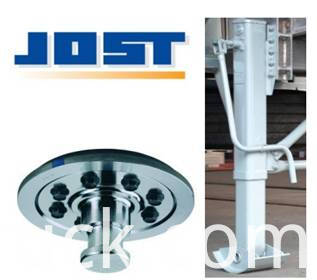 Electrical System:
ADR approved lightning and electric system
24 volt lighting system with LED lights at both sides and rear of the tanker.
Harness: oil and vapor proof cable;
Side clearance marker light: five PCS each side, amber;
Tail light (include stop light, rear turn light and marker light): one pc/side, red/ amber;
License light: one pc, white.
Accessories:
1. Ladder: A detachable ladder is equipped in the rear of the tanker
made of aluminum
2. Walkway: Anti-skid aluminum walkway along the entire length of the tanker
3. Fire Extinguisher Box: Two boxes are fixed on the left and right side of the trailer made of steel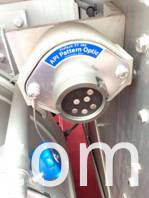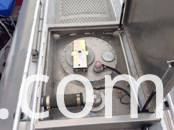 4. Fire Extinguisher: Four Pieces
5. Fender: Mudguard with mud flaps
6. Spare Tire Carrier: Equipped one sets per trailer made of steel
7. Tool Box: Equipped one sets per trailer, on the left side made of aluminum
8. Water Tank: Equipped one, plastic material, 50l.
9.Side guard: Made of Aluminum, 2pcs/side
10.Drainage tube: Made of Aluminum, on rear tank.
11.First Aid Kit: One piece